How Women Pioneered
Herbal Medicine

Introduction
A commonly discussed shortcoming of Western medicine is its neglect of the whole patient and its focus on reactive rather than preventative treatment. These limitations are exceptionally significant in regards to women's health. Up until the 1800s in the United States, only men were allowed to study medicine and the majority of medical research was also performed on men. This led to women's health issues being neglected, and thus many Western medical advances did not take into consideration the complexities and inherent differences of women's bodies. However, women have historically always played a role in health and wellness of societies. Women often worked as nurses and midwives, and also as herbal remedy experts.
Reproductive Health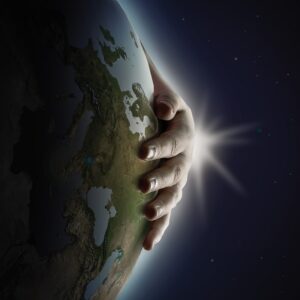 In today's age of rapid technological advancement, there are still many reasons why women would choose herbal remedies over modern medicine to treat and prevent health issues. For example, many south American and Middle Eastern countries have strong religious influences, so women do not have access to birth control or abortion. This has caused women in these countries to rely on different herbs for reproductive health. Additionally, women who live in remote areas, such as in the high Andes, may not have immediate access to a hospital or medical clinic, so they have learned to use what they have available. Overall one of the most prominent reasons for choosing herbal therapies is because they are known to work and often have fewer side effects and overall risks. As a world, we are surrounded by chemicals that we ingest and put on our skin, and we are continuing to move further away from a life that is connected to nature.
 Holistic Medicine
Arguably, the form healing that has been pioneered by women for centuries around the world is more holistic than modern medicine. Not only have women created communities of healers who work together, but they have also prioritized women's issues to ensure the highest level of care for female-specific conditions that are often neglected. For example, throughout the world many women use herbs to aid pregnancy; however, some do not consult a physician (often because they do not have access to healthcare), but rather rely on information from other women in their lives. Herbal remedies for issues such as menstrual cramps and morning sickness have been passed down through generations and women all over the world still use these methods today.
---
Examples of the ways women around the world use herbs and natural remedies:
In Palestine, women use Anise to treat menstrual cramps and morning sickness. Many women also use chamomile to aide menstrual cramps. It is important to note that consuming chamomile during pregnancy can be dangerous because it has been known to cause miscarriages.
In Zimbabwe, women use Mudzambiringa (or grape ivy) as a post-coital birth control method. Some women also ingest dwarf marigold to cause an abortion (for the purpose of "child spacing" so women do not continuously become pregnant).
Women who come from countries such as India that are inspired by Ayurvedic medicine may use the herb Ashwaganda, or Indian Ginseng to help ease hormonal imbalances by increasing fertility before pregnancy and to help during menopause.
Maca is used by women all around the world (primarily in Peru and other South American countries) to aide in sexual health. It is known to increase libido, relieve symptoms of menopause, and improve general mood and health.
Mexican female healers have developed the "Mexican steam bath" in which herbs such as rosemary, basil, and eucalyptus are burned to create smoke and steam. This method of healing has been primarily used by women to aide menstrual pains, increase fertility, and heal ovarian cysts.
For further reading about herbs used for women's health:
https://www.ncbi.nlm.nih.gov/pmc/articles/PMC3025620/
https://www.globalhealingcenter.com/natural-health/7-amazing-benefits-of-ashwagandha-root-for-women/
https://www.healthline.com/nutrition/benefits-of-maca-root#section4
https://www.motherearthliving.com/health-and-wellness/mexican-herbal-steam-baths
http://www.americanherbalistsguild.com/sites/default/files/sample-articles-pdfs/herbs_for_lactation_by_sheila_kingsbury.pdf
https://www.globalhealingcenter.com/natural-health/the-7-best-herbs-for-womens-health/
https://www.motherearthliving.com/health-and-wellness/ask-the-herbalist-5-herbs-for-womens-health
https://www.verywell.com/the-benefits-of-anise-88608